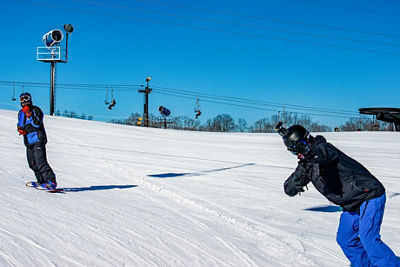 Hello Winter
Come enjoy skiing and snowboarding at Paoli Peaks with family and friends!
We have some exciting events & activations planned for all guests to enjoy, visit our event calendar here.
Current Hours of Operation
Previous tab
Previous tab
Operational Hours
SKIING & SNOWBOARDING (EST)

Monday, Dec 26 – Thursday, Dec 29: 12pm – 8pm
Friday, Dec 30 – Sunday, Jan 1: 10am – 10pm

ARCTIC BLAST TUBING
Tubing closed at this time.
Dining
Ski Lodge Pizzeria
Monday - Thursday: 12pm-7pm
Friday - Sunday: 10am-9pm

Tubing Concessions

Tubing closed at this time.
Sales & Services
In Season Hours (EST):
Monday - Thursday: 11:30am - 8pm
Friday-Sunday: 9am - 10pm
Retail & Rental
Paoli Peaks Slopeside Shop Hours (EST):
Monday - Thursday: 12pm-8pm
Friday - Sunday: 10am-10pm

Rental Hours (EST):
Monday - Thursday: 11:30am-8pm
Friday - Sunday: 9am-10pm